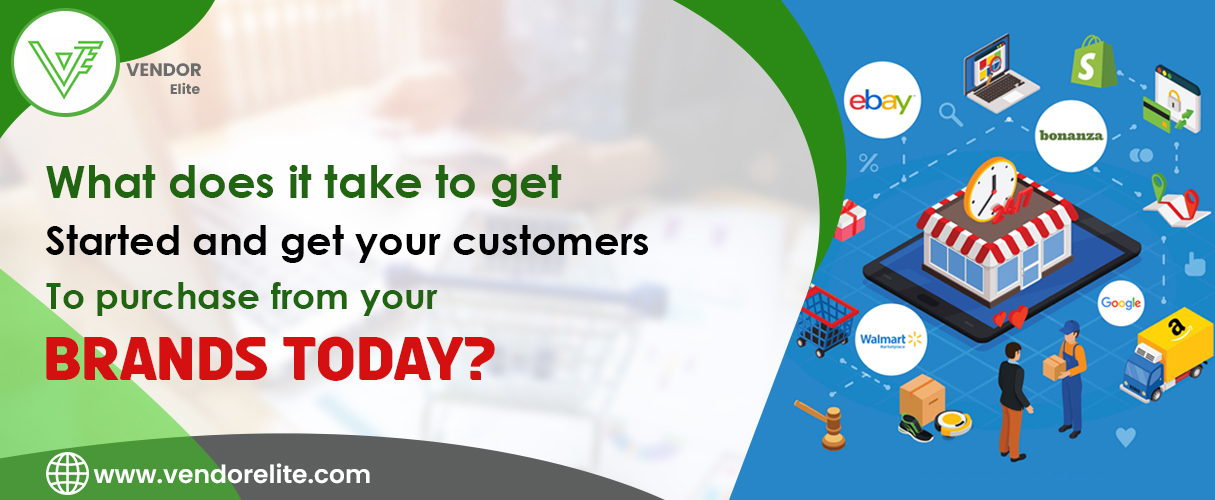 Instagram! WhatsApp! Through an online marketplace like Amazon. Via a website. A walk-in store. That's all it takes to get started and one of the few ways that customers and consumers can buy your brands.
Several years ago, selling through a single sales channel was one of the commonest ways to sell and make it as an e-commerce brand. In this digital age and time, that is not going to help you much, especially if you have grand ambitions to hit it big.
As the e-commerce community continues to spread its tentacles and expand, customers have a wide range of options to choose from on how to buy online. This could either be by scrolling through the products of your brands as seen on Instagram or TikTok or buying it directly from the website of the brand. Also, they can just search for a particular item and get to purchase it from major online marketplaces like Walmart or Amazon.
While the behaviors of buyers may vary a lot, online shoppers have one common behavior amongst themselves. Instead of going through the hassle and struggle of seeking out the brand, they often stumble upon the DTC (Direct To Consumer) brands that can meet them on the channels that they are on presently. This is why one has to establish a multi-channel e-commerce strategy.
Establishing a multi-channel e-commerce strategy is necessary because it helps brand sustain long-term growth. In the course of this article, we will be taking a closer look at multi-channel e-commerce solutions. From what is to why it is important in the e-commerce sector and how our platform, Vendor Elite can help one manage its operations to deliver excellent customer service and experience. Let us get started!
Multi-Channel E-Commerce – What is it all about?
As the name implies, multi-channel e-commerce is the daily practice of utilizing more than a single sales channel to reach out to customers and also sell more of your products to broaden your dependency on one online store.
The strategy that a multi-channel platform uses involves using your online store as a center with several sales platforms and channels connected. This way, the products that one sells and have in stock are listed and featured on several sales channels for wider reach and higher visibility.
The effectiveness in doing this cannot be overemphasized, especially when it comes to sales conversions. When products are offered and made available on multiple sales channels, it makes it more convenient for consumers and customers to buy the products through whatever channel they prefer. Also, it introduces the products of your brand to new consumers and customers who were not familiar with it before.
All of the sales channels are, oftentimes, a mixture of brick-and-mortar stores, retailers websites, social media sites, other online shopping channels, and marketplace listings.
The Growth of Multi-Channel E-Commerce and Why?
The moment you create and have a multi-channel presence, it enables you to enhance the customer experience you have, expand brand awareness, and increase sales through convenience and practicality.
Nevertheless, the management of multiple sales channels can become extremely challenging and complex, especially when one has no idea how to. However, the continued growth and success of multi-channel e-commerce is a sign that the benefits are far more outweighing than the challenges.
It was predicted that the multi-channel e-commerce sales and community would grow by 18.8% and reach $417.81 billion, it has reached that target and it has surpassed it. So, if you are still selling exclusively on your own online store or through a single channel, such as Amazon, you might want to expand this so that you increase in sales and gain more brand visibility.
So, why has the multi-channel e-commerce continued to grow? There are several reasons, but here are some of the biggest:
Increases the potential of sales
Brands that use a single channel and brands that use more than two sales channels do not share the same purchase rate. This is because DTC (direct to consumer) brands that use three or more sales channels take up a 287% higher purchase rate.
When you provide online shoppers with the chance to purchase your products directly from the channel that they are interacting with, it saves the stress of moving directly to your online store for the purchase. It also saves them the stress of opening a new account to buy on a new site or going to get it from a walk-in store. It also removes the complexities from the purchase journey.
Also, direct purchasing through different channels generally reduces the probability of customers abandoning their carts because now they can complete their purchases seamlessly and in a few clicks.
Helps you meet the expectations of consumers
Lately, customers expect brands to offer them flexibility when they buy products and where they buy products. When you have a multi-channel presence, you can help meet those expectations by meeting your customers wherever they are and also provide them the best and most convenient way to purchase what they want, wherever they want and whenever they want it.
Increases the visibility of your brand
When you put yourself on multi-channel e-commerce software solutions, you put your brand and your products in the public and in front of a wider audience and also increase the visibility of your brand. The more you are seen and the more you are visible in new places, the more familiar customers and consumers become with you and also incline themselves to make a purchase in the long run. Increased visibility of your brand can naturally interpret to more prospective customers in integrated ways. Also, it enables social proof and interaction with your customers.
Solution For Multi-Channel E-Commerce:
Once you have decided which sales channel that you want to sell on, you will need to implement the right supply chain technology and systems to help you manage it. Luckily enough, we can help you manage all of that effectively. We help out with the following:
Inventory management,
Order management,
Purchase management,
Shipping management,
Order fulfillment,
Warehouse management,
Price management,
Pricing,
Security and fraud protection.
All you have to do is sign up as we have pre-integrated e-commerce multi-channels for swift and easy expansion and we are also available on eBay, Amazon, Google, Walmart, and several others. With us, you can meet up with your customers where they are, enhance their shopping experience and also increase brand visibility and have more sales opportunities.
TAGS: VendorElite, Best Multi-Channel Listing Software Solutions For Ecommerce Sellers, ECommerce Management Solution, ECommerce Product Management, Best ECommerce Software, Multi-Channel Selling Software, Sell on Multiple Sites Fast, Free Shipping Software, Selling Products, eCommerce Shop, Multi-Channel eCommerce Inventory Management Software, Product Listing Store, Free Multi-Vendor Software for eCommerce, Multichannel Marketplace Free Software, USA