One Click Integrations
Vendorelite™ provides one click integrations with all your Marketplaces, Shopping Carts and Service Providers. Helping our clients to scale & grow quickly!
Pre-integrated channels for easy & swift expansion
Ready ecommerce Integration
Just type in store credentials and you are all set-up
Available for Amazon, Bonanza, eBay, Google, Newegg, Walmart, Yahoo, and counting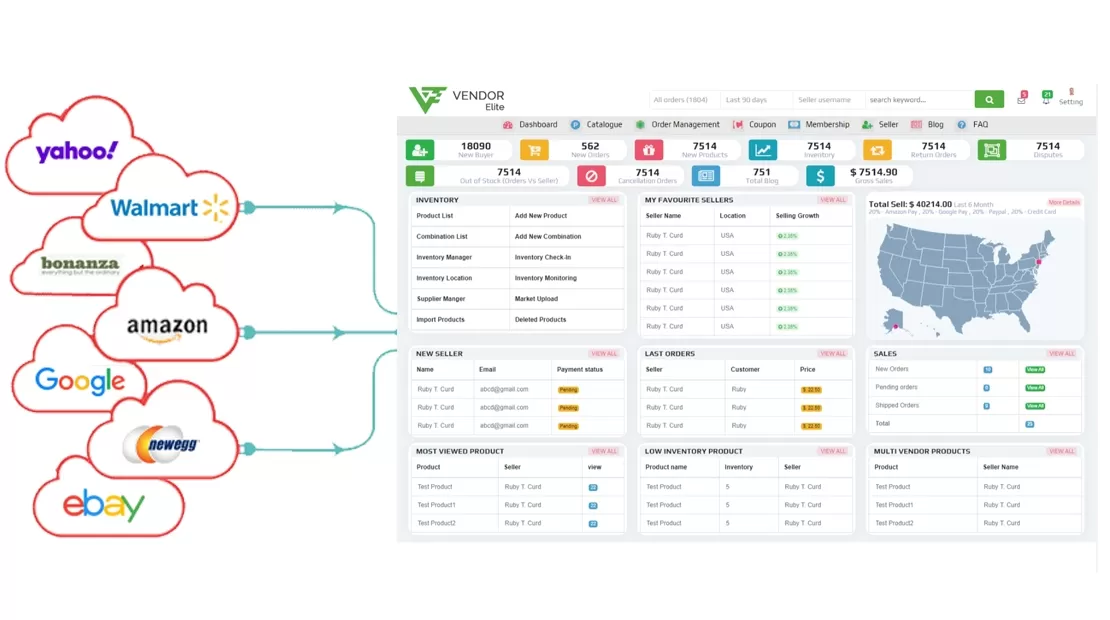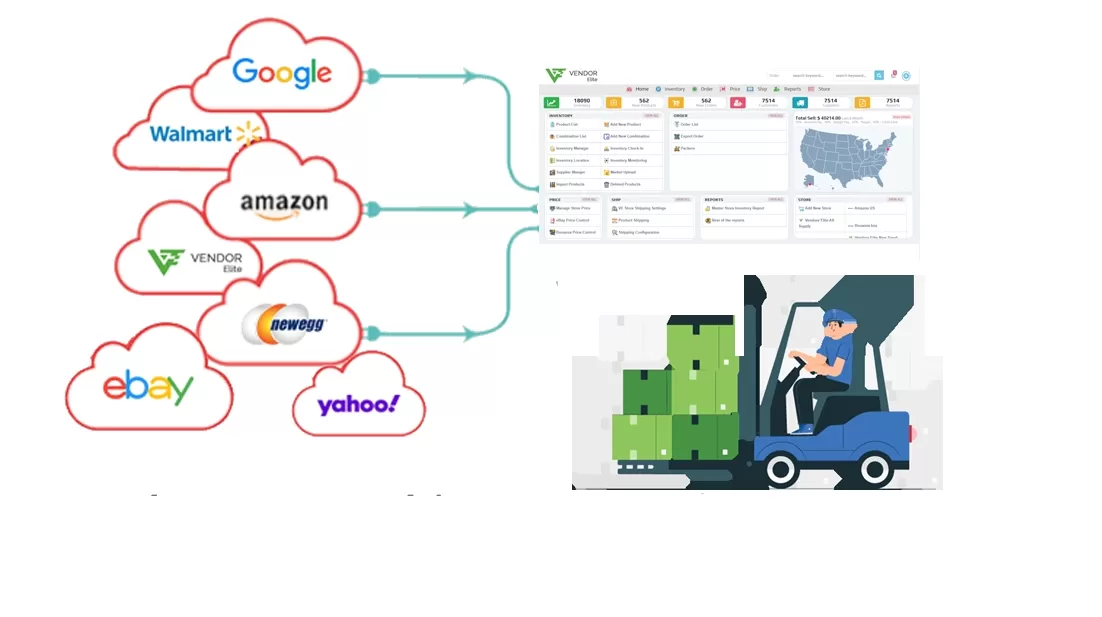 Inventory Management
Watch Video
Keep accurate inventory across all ecommerce platforms

Easily change and link base SKUs via aliases to different SKU codes for the same product across marketplaces
Prevent over-selling with smart reserved inventory stock buffer
Change the titles of the listing across all channels
Combination product listing
Process All Orders from A Single Dashboard
Bulk ship all eCommerce marketplaces orders from a single seller panel
Create invoices and labels automatically
Accurate order tracking update for all marketplaces
Auto-combined orders from the same customer even from different marketplaces
Auto-Signature Confirmation
Easily upgrade Shipping Options for expedited service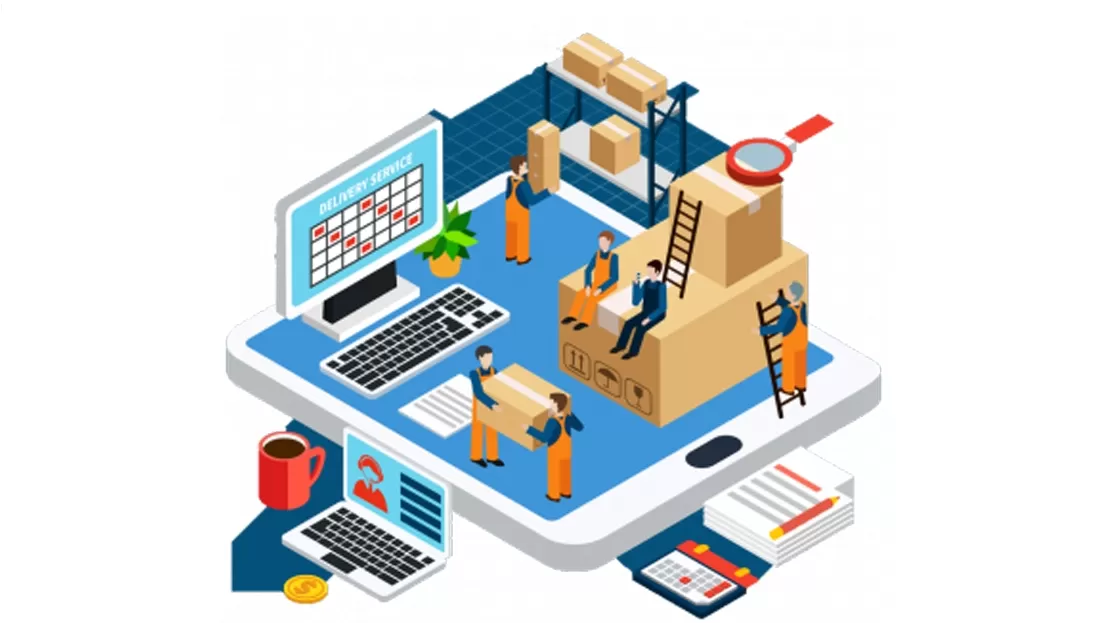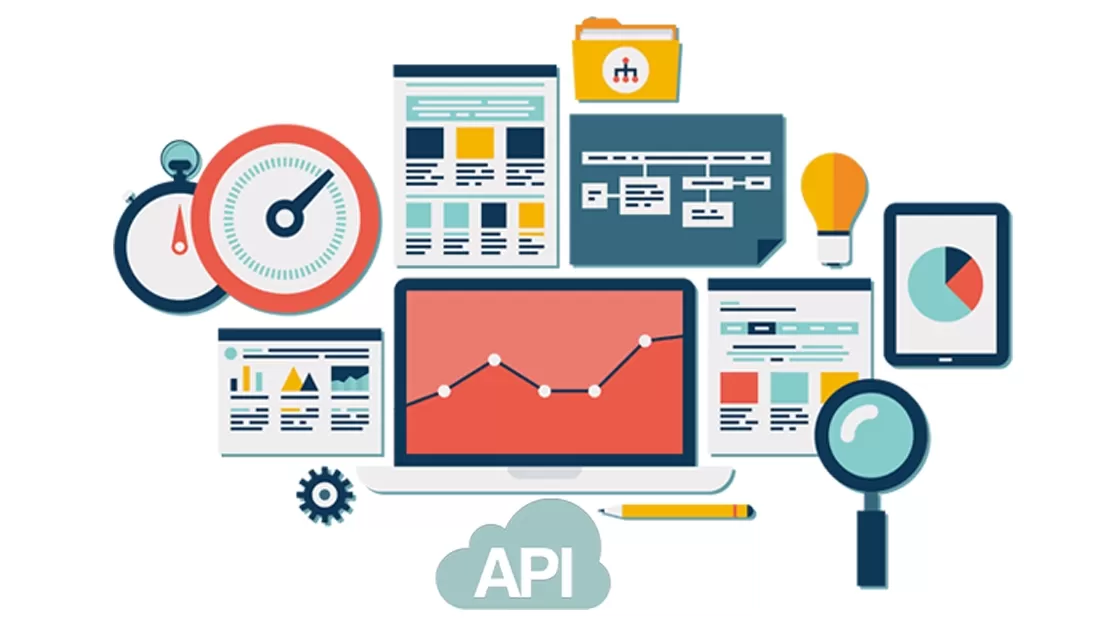 Purchase Manager
Watch Video
Smart order manager based on preset capacity and pack quantity
Manage supplier discount, handling and exchange rate
Easy bulk or individual product supplier update
Inventory Check-In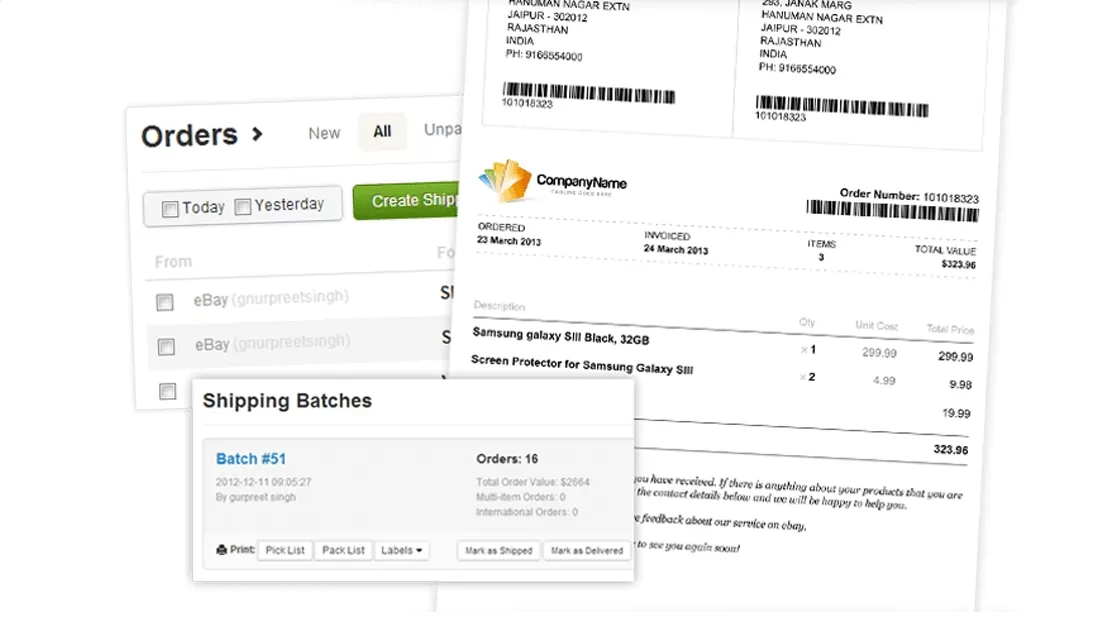 Shipping Manager
Watch Video
Pre-integrated courier partners Stamps.com, FedEx, DHL, USPS, UPS.
Just add your account credentials and you are ready to go
Automatically Hunt for best rates from USPS, FedEx, UPS, DHL or use a preset selection
Always available easy to reprint shipping labels
Delete and create new shipping labels
Add multiple shipping labels for one order (if shipping in more than one package)
No need for shipstation or any other costly software
Create bulk or individual scannable order invoices and shipping labels
Bulk or individual order product picking with defined item location
Scan order number form the invoice
Scan products to make sure only the correct items and quantity are processed
Create or scan shipping label to make sure order is shipped to the right customer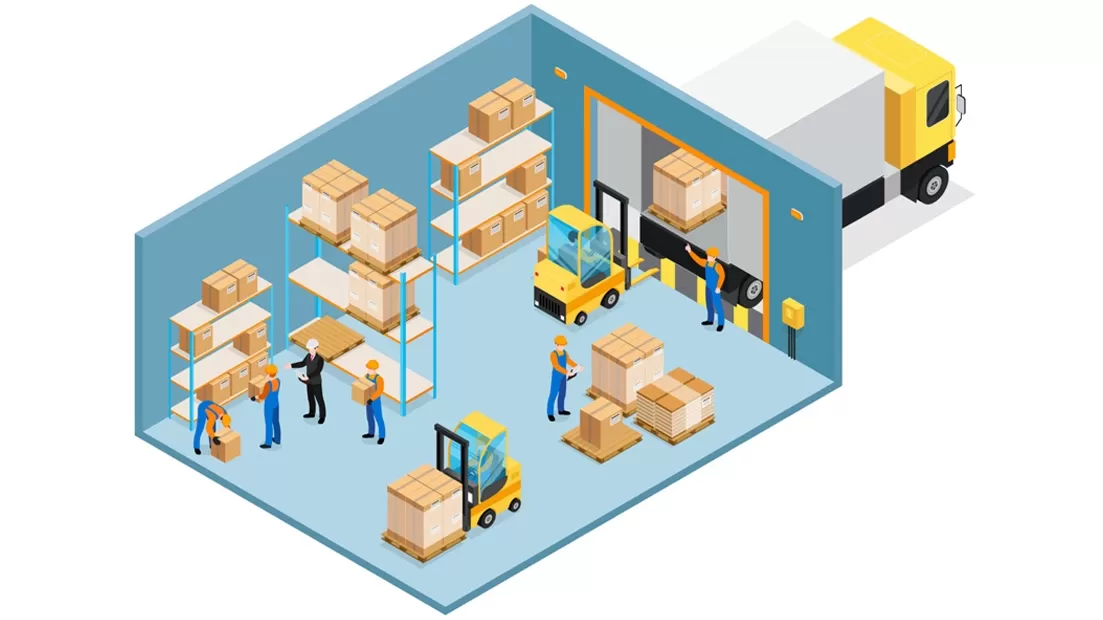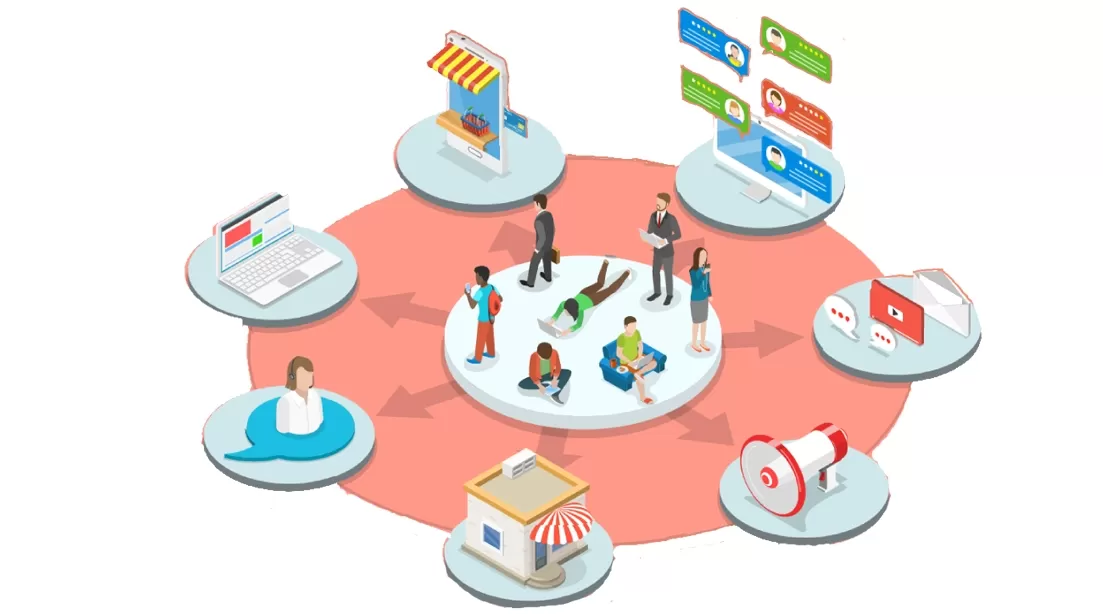 Warehouse Manager
Watch Video
Keep accurate inventory
Bulk edit of the inventory location
Up to three separate locations for the same product for expanded and daily stock
Manual or automatic location update
Preset capacity in each location
Accurately calculate cost and price in bulk or individual products
Preset variables: Price, Exchange Rate, Handling, Shipping Cost, and more
Set a formula to calculate price for individual marketplace stores
Automatic price update once variables change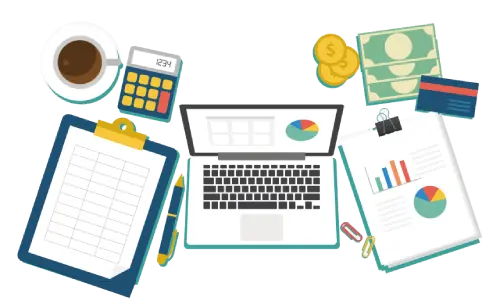 Pricing
Simple and affordable pricing for any scale business
First 30 orders per month are always Free
Just $0.08 per order after the first 30 orders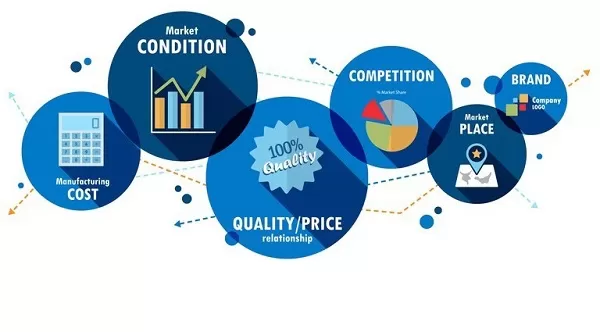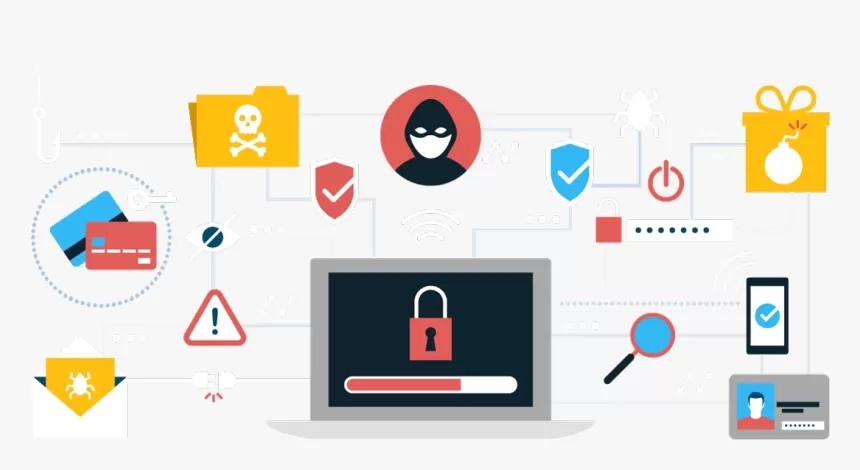 Security/Fraud Protection
Watch Video
Add or remove access for individual employees
Assign employee access to specific pages
Difficult customer warning
Undeliverable address warning
Warning for cheating and fraudulent customers
Free Stores On SellerSpree.Com Market Place*
No insertion fees
No closing fees
No monthly fees
No quantity limits
*Approval is required, only the best sellers will be permitted to sell here