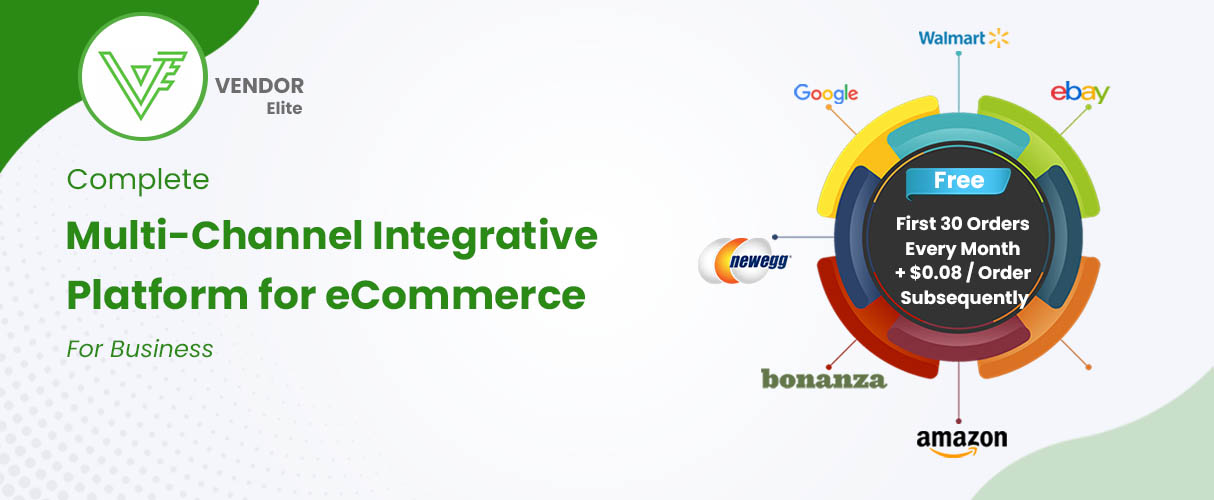 Register with us: https://www.vendorelite.com/multi-channel-ecommerce-solution
Build your multi-channel e-commerce sales the easy way with Vendor Elite. Vendor Elite offers an all-in-one solution for eCommerce retailers to automate, manage and connect listing, inventory, accounting, shipping, and orders.
You can seamlessly connect multiple sales channels all onto a single platform to help you reduce administrative duties, increase sales, boost profits, save time, and prevent over-selling.
Before we delve into what multi-channel eCommerce software is all about, let's overview it. Multi-channel eCommerce software provides brands and sellers with a special opportunity to increase the sources of their revenue. It does this by enabling them to make sales across different online channels.
Most customers like to interact with companies and brands, and a connected multi-channel e-commerce experience would provide them with just that.
Your company, as a brand, can also adopt a multi-channel eCommerce solution like Vendor Elite to help you unify your various sales channels and centralize commerce operations and management.
VendorElite, Sell On VendorElite, eCommerce Sell on VendorElite, ECommerce Management Solution, ECommerce Product Management, Best ECommerce Software, Multi-Channel Selling Software, Free Shipping Software, Free Multi-Vendor Software for eCommerce