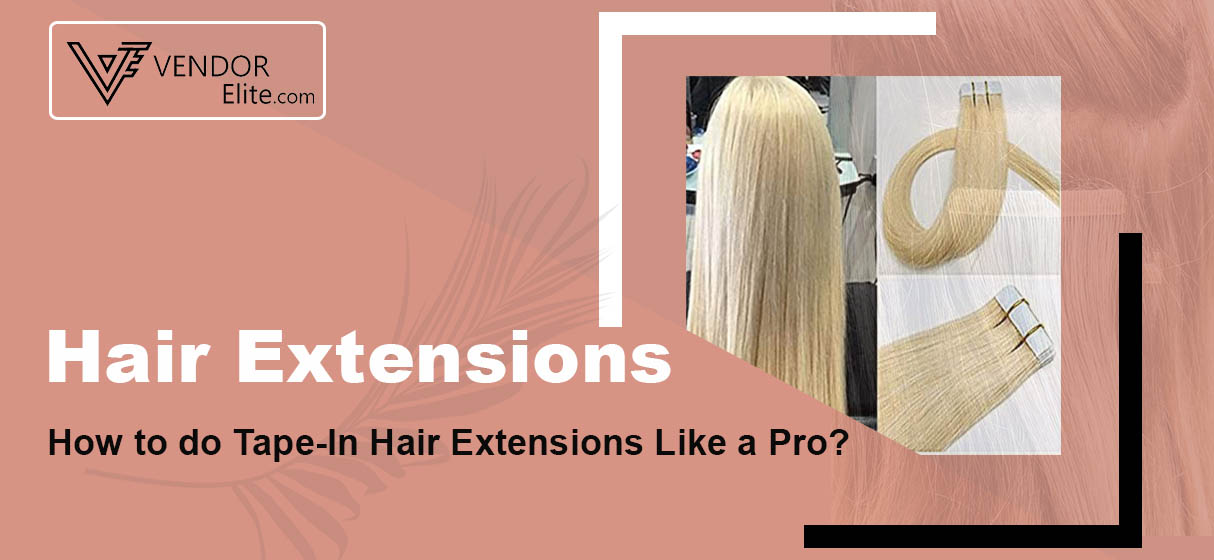 Shop Now: https://www.vendorelite.com/
VendorElite-Hair Extensions. How to do Tape-In Hair Extensions Like a Pro?
Tape-In Hair Extensions are one of the easiest methods to increase hair volume. This can be applied by oneself. They are temporary and is simple to put in. Here is the tip: If you have short thin hair, tape-in hair extensions are the best way to increase length, volume and style. Before you style up your hair with extensions make sure to shampoo wash your hair and is totally dry. Brush your hair well to avoid detangling.
Start adding your extensions from a little up of your nape area. Usually the tape-in extensions comes with a adhesive strip which can easily be fixed in the hair. Make section of your hair and press the adhesive portion over the thin strip of hair where you want to fix the extensions. Comb the upper part of your hair over it so that they can hide them and get a natural look. You are welcome to tie up or clip up the hair after using these hair extensions. While doing it make sure the strips are properly hidden inside your hair. Another easy method to hide the adhesive part is to sandwich them between the hairs. Take small sections of your hair in-between the hair which is supposed to clipped and brush them over the clips.
This will perfectly hide your extensions. Depending upon how much volume you wish to achieve you can add on the number of tape-ins. Usually 5 extensions would be well enough to get a voluminous look!
Keywords: VendorElite, Loreal Professional, Majirel Permanent Hair Color, Majirel hair color, Buy Professional Hair Color, Beauty Supplies, Salon Supplies, Barber and Cosmetologist Supplies, Cosmetics and Hairspray, Hair and Tape in extensions, Dry shampoo and Conditioner, Permanent Dye with Developer, Semi Permanent Dye with Developer, Creams, Moisturizer, Serum