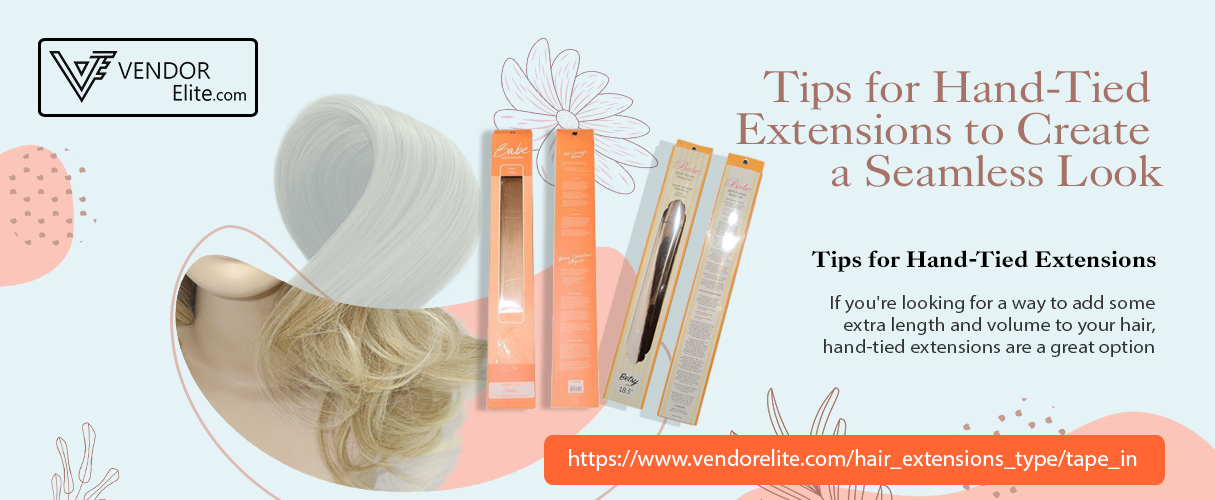 Shop Now: https://www.vendorelite.com/hair_extensions_type
If you're looking for a way to add some extra length and volume to your hair, hand-tied extensions are a great option. But if you've never had them done before, the process can seem a bit daunting. Here are a few tips to help you get the perfect hand-tied extension look.
Choose the right type of hair. Not all hair is created equal, and that's especially true when it comes to extensions. You'll want to choose high-quality Remy hair that closely resembles your own natural hair in both texture and color.
Find a qualified stylist. This is probably the most important step in the process. A qualified stylist will know how to properly attach the extensions so that they look natural and blend in with your own hair.
Be prepared to maintain your extensions. Hand-tied extensions require a bit of extra care and attention, but the results are definitely worth it. Be sure to use a gentle shampoo and conditioner, and avoid any products that are oil-based, which can cause the bonds to slip.
With these tips in mind, you're well on your way to achieving the perfect hand-tied extensions!
Keywords: VendorElite, Godwell Professional, Hand Tied Extensions, Tape-In Hair Extensions Like a Pro, Goldwell Topchic Professional Hair Color, Topchic hair color, Buy Professional Hair Color, Beauty Supplies, Salon Supplies, Barber and Cosmetologist Supplies, Cosmetics and Hairspray, Hair and Tape in extensions, Dry shampoo and Conditioner, Permanent Dye with Developer, Semi Permanent Dye with Developer, Creams, Moisturizer, Serum, ECommerce Management Solution, ECommerce Product Management, Best ECommerce Software, Multi-Channel Selling Software, Free Shipping Software, Free Multi-Vendor Software for eCommerce