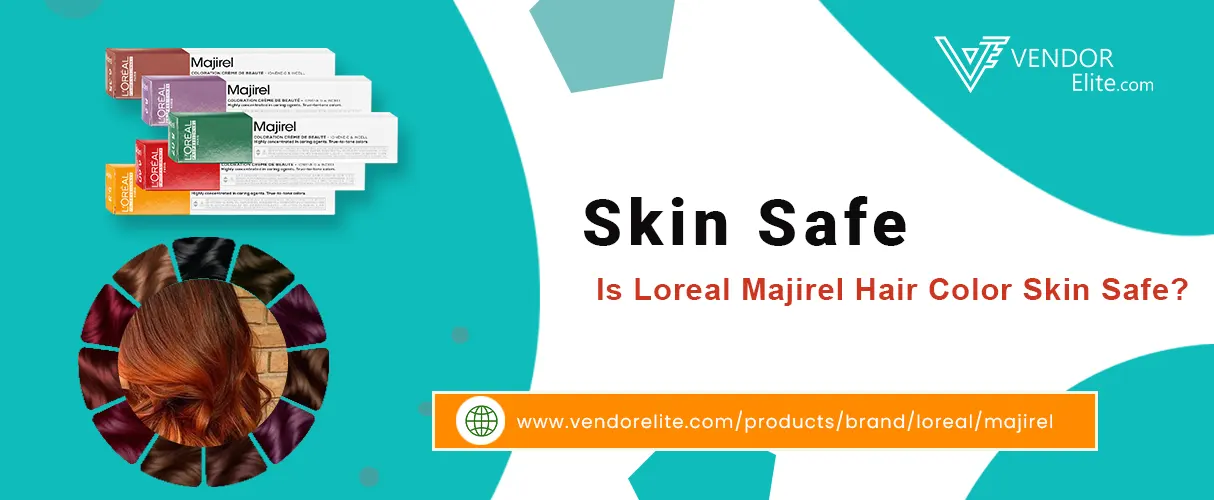 Shop Now: https://www.vendorelite.com/products/brand/loreal/majirel
VendorElite – Is Loreal Majirel Hair Color Skin Safe?
The Majirel hair coloring system offers a rich, permanent hair color which provides perfect coverage of grey hair. It creates vibrant and pure reflect colors with a palette of rich tones and shades.
Some of the ingredients contained in hair color can irritate your skin or cause an allergic reaction. Therefore it is important to be careful about it. If you can follow some simple safety steps, then the reactions to the hair color can be avoided to some extent.
Before using a new hair color, it's good to do a patch test.
If you develop any irritation or feel unwell after the patch test, do not use the product.
Majirel ingredients: water, cetearyl alcohol, laureth, ethanolamine.
If you're mildly irritated by PPD, you may find that your scalp, neck, forehead, ears or eyelids become irritated and inflamed after using hair color.
Loreal Majirel hair color is odorless and safe, no-pungent smell hair product that is safe to use and won't cause irritation. Safe to use and keeps your scalp skin safe and free from any unwanted unpleasant side-effects.
Loreal Majirel hair color is user friendly. Hair health is maintained and ultra-gloss and natural shine. It provides perfect coverage, long lasting care of hair and true to tone results with mistake proof usage.
People with sensitive skin do a patch test and should use Loreal Majirel Hair color safely.
Keywords: VendorElite, Loreal Professional, Majirel Permanent Hair Color, Majirel hair color, Buy Professional Hair Color, Beauty Supplies, Salon Supplies, Barber and Cosmetologist Supplies, Cosmetics and Hairspray, Hair and Tape in extensions, Dry shampoo and Conditioner, Permanent Dye with Developer, Semi Permanent Dye with Developer, Creams, Moisturizer, Serum