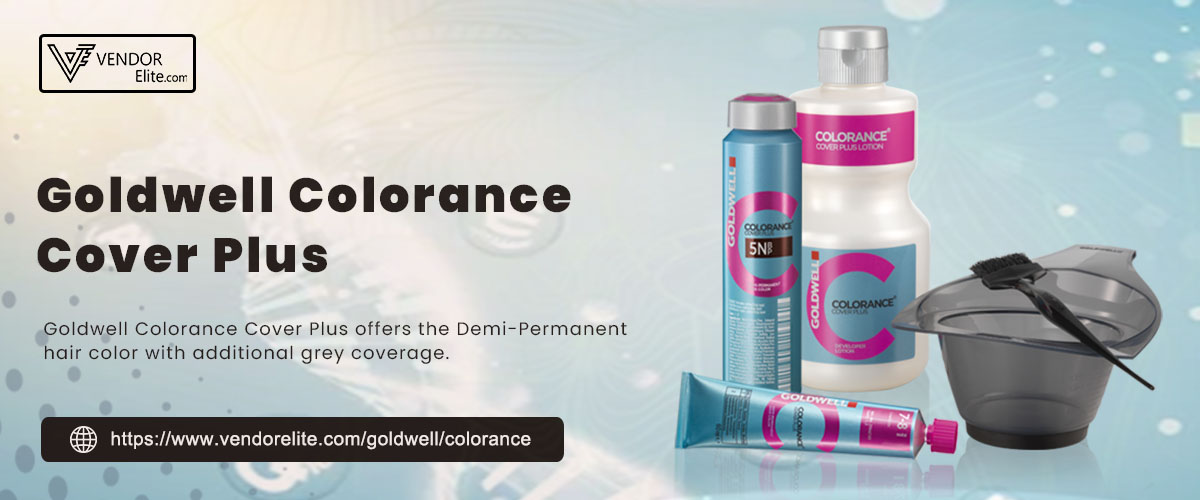 Shop Now: https://www.vendorelite.com/goldwell/colorance
            Goldwell Colorance Cover Plus offers the Demi-Permanent hair color with additional grey coverage. This gives an extra coverage of up to 75% with NN-shades and @Elumenated Naturals). Fascinating darker reflections on highlifted, bleached and over-highlighted hair of LowLights.
Colorance NN-Shades
This adds expression to the existing natural shade and refreshes color treated bases. The natural shades offers grey coverage up to 75%.
@Elumenated

Naturals
@Elumenated Technology expanded to a whole color spectrum of natural shades which gives intense color results for hair color and offers an outstanding multi-shine reflections. This shade provides grey coverage up to 75%.
LowLights
LowLights is a natural blonde full of dimension which provides darker reflections for over-highlighted blonde and also this restores a natural look to over-highlighted hair for natural, long-lasting results with supreme shine in one single step. Integrated pre-pigmenting (IPP System) ensures a simple one-step color process.
This formula contains a special combination of warm direct colors and oxidative colors, which are specially adjusted to the needs of over-lightened hair and penetrate the hair and there is no need for additional pre-pigmentation.
Colorance Cover plus Lotion is specially designed to work with Colorance Cover Plus to offer a perfect consistency for grey coverage and an ideal for use with bowl and brush.
Colorance offers a variety of services to meet the clients's needs and desires regarding grey coverage and blonde refinement. It offers a natural or fashion grey blending for maximum grey beautification and restores a natural look to over-highlighted hair.
Keywords: VendorElite, Godwell Professional, Goldwell Topchic Colorance Plus, Goldwell Topchic SilkLift Control,  Goldwell Topchic Dyes, Goldwell Topchic Pigments, Goldwell Topchic Professional Hair Color, Topchic hair color, Buy Professional Hair Color, Beauty Supplies, Salon Supplies, Barber and Cosmetologist Supplies, Cosmetics and Hairspray, Hair and Tape in extensions, Dry shampoo and Conditioner, Permanent Dye with Developer, Semi Permanent Dye with Developer, Creams, Moisturizer, Serum, ECommerce Management Solution, ECommerce Product Management, Best ECommerce Software, Multi-Channel Selling Software, Free Shipping Software, Free Multi-Vendor Software for eCommerce