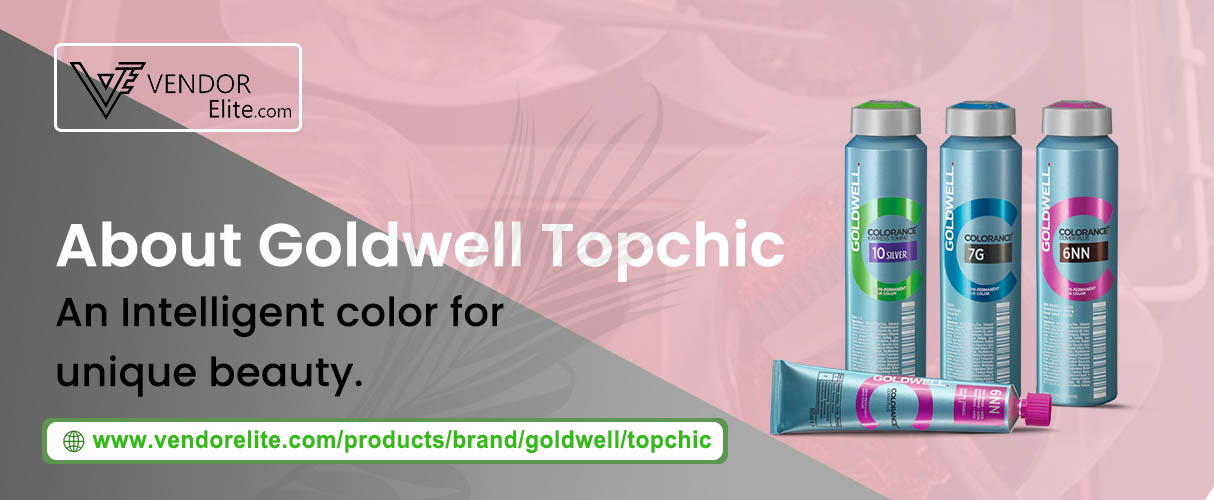 Shop Now: https://www.vendorelite.com/products/brand/goldwell/topchic
Goldwell Topchic is an intelligent color for unique beauty. Topchic has the perfect solution with an iconic and truly intelligent color system. Goldwell Topchic is an ammonia-free hair color, as well as being ammonia free many of its products are also oxidant-free and contain a strengthening formula that ensures the hair is in great condition.
One of the specialties of Goldwell Topchic is the long-lasting pigment of its formula. As well as the price point is affordable and offers 100% grey coverage of your hair. This is why we are recommending this product for you who want a permanent color and also like the even coverage that they are assured. Goldwell Topchic hair color has ultimate durability. That is, the first cool assortment on the professional hair color market from Goldwell staying cool over time. It is guaranteed by the innovative CoolProtect technology.
Goldwell Topchic assures 100% grey coverage. The improved performance for complete variety, from classic N shades, cool NA shades, and intense NN shades to TriFlective naturals. All are guaranteed by the Dye Penetration and Reflects System.
Goldwell Topchic has excellent evenness – For beautiful, even color results from regrowth to ends. Guaranteed by the Equalizer System 2.0 and optimum gentleness – 100% performance with no compromise on gentleness which is guaranteed by patented Coenzyme Technology & creamy-smooth lotion with IntraLipid.
Goldwell Topchic hair color helps to improve your hair color results by smoothening the hair follicles and allowing the color to equalize from the roots to the ends of the hair. This will achieve full coverage of grey hair without any harsh lines or damage to your hair.
Keywords: VendorElite, Godwell Professional, Goldwell Topchic Professional Hair Color, Topchic hair color, Buy Professional Hair Color, Beauty Supplies, Salon Supplies, Barber and Cosmetologist Supplies, Cosmetics and Hairspray, Hair and Tape in extensions, Dry shampoo and Conditioner, Permanent Dye with Developer, Semi-Permanent Dye with Developer, Creams, Moisturizer, Serum, ECommerce Management Solution, ECommerce Product Management, Best ECommerce Software, Multi-Channel Selling Software, Free Shipping Software, Free Multi-Vendor Software for eCommerce